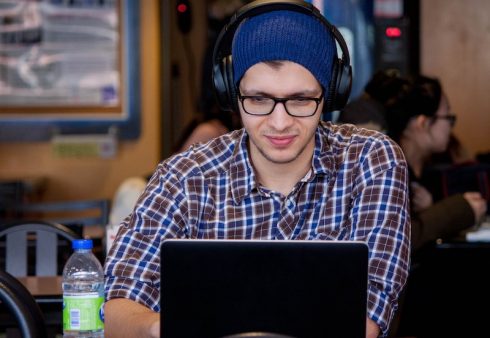 Step 1: Understand the Different Types of LMS Structures
Corporate LMS comes in different structures with different capabilities resulting in varying levels of necessary resources and expertise to implement and operate them. Choosing the right CLMS for your organization means understanding the different CLMS structures available on the market and their requirements.
Flexible LMS:
Generally, a flexible LMS will be a platform where courses can be uploaded and accessed. There is no set standard for customization or ease of use within the current flexible LMS market, meaning flexible LMS can vary greatly. Some options available on the market can offer full customization but require a high degree of technical expertise and resources. Other options where the LMS provider builds the platform means organizations do not need a high degree of technical knowledge to set up and implement this type of LMS, giving organizations the ability to start using the LMS quickly.
An example of a flexible LMS is Qbic. Qbic is designed to be a balanced e-learning platform with a combination of sophisticated features, so companies of every size can encourage continuous learning that employees will appreciate.
Prebuilt:
A prebuilt LMS has a setup where the organization purchases courses from the LMS provider and gains access to the system to consume the learning material. This CLMS structure is often recommended to organizations looking for a solution that can accommodate less technical knowledge, less manpower, less time, or a smaller budget. However, a prebuilt LMS leaves no room for customization and does not allow organizations to upload their courses. This may be limiting for an organization looking to offer long-term skill development. An organization facing these challenges may find another LMS to be a better option if it is capable of supporting long-term skill development without ignoring the organization's needs.
1a. Recap: What is LMS? What is it good for?
A Learning Management System (LMS) is a software or web-based application used to host or create, distribute, and assess learning programs designed for a specific purpose. A corporate LMS is designed to optimize the delivery of learning and development materials while providing an engaging experience to employees and/or team leaders.
Organizations generally implement a corporate LMS for onboarding, development, and compliance training to ensure essential certifications are up to date, improve the skill set of the organization's workforce, and more.
*A corporate LMS can also be used for internal product training or customer and partner training.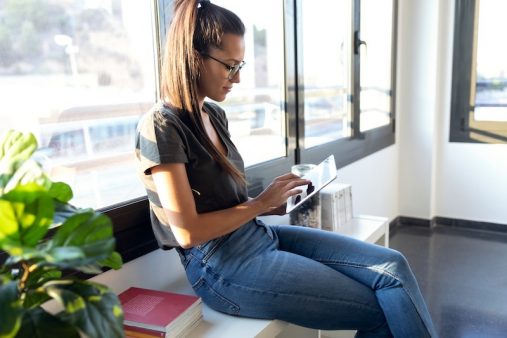 Step 2. Determine Your Standards for Ease of Use and Understand Each LMS' Ease of Use
When determining which LMS' ease of use is right for your team, organizations should keep in mind their resources. Capital such as man power, technical expertise, time, and budget impact an organization's standards for what makes an LMS easy to use. Knowing their resources helps organizations better define the level of ease of use they require in an LMS.
Evaluating an LMS' ease of use is not a clear cut decision. Main contributors to a corporate LMS' ease of use includes:
The amount of technical experience required to implement and maintain the LMS
How simple the user interface is for both admins and learners
2.1 Technicality
The degree of technical knowledge needed to implement the LMS is one standard for evaluating an LMS' ease of use. However, technicality is influenced by the amount of customization the LMS is capable of executing, which varies among the different structures of corporate LMS. An LMS capable of more customization generally requires more technical knowledge and resources. Since enterprises and SMBs have different manpower and resources, the right LMS will be able to execute the level of customization you require within your available resources without overtaxing your team.
1. High Technicality:
An example of an LMS of high technicality is one designed as an enterprise flexible system. With an enterprise flexible LMS organizations can build the structure of the LMS, including the UI, from scratch and then build or load courses into it. This type of LMS offers organizations the most customization. It requires a high degree of technical knowledge and resources including time and manpower to develop and implement the LMS.
2. Medium Technicality:
An example of an LMS of medium technicality is one designed as a lightweight flexible system. A provider of a lightweight flexible LMS builds the LMS platform, meaning organizations do not require a high degree of technical knowledge to set up and implement this type of LMS giving organizations the ability to start using the LMS quickly.
3. Minimal Technicality:
An example of an LMS of minimal to no technicality is a prebuilt system. Since organizations typically purchase courses and then receive access to these types of systems, it is not possible to perform any customization, meaning no technical knowledge is needed to get started with this type of system.
2.2 Easy to Implement for Admins
A corporate LMS designed for admins with simplicity in mind can offer many benefits ranging from quicker implementation and deployment to more efficient management of learner performance.
Evaluating whether an LMS has a simple user interface for admins means understanding the processes administrators are involved in. After having an understanding of the overview of an admin's tasks, from implementation to analysis, it becomes easier to determine which features and capabilities are best suited for the team, and this can help determine which LMS is right for the organization.
The main processes a L&D admin are involved with are:
System Setup
Creating User Profiles
Creating Courses/Learning Plans
Assigning Plans
Reporting and Tracking Learner Performance
1. System Setup
Learning the relationship between the LMS structure, its customization capabilities, and the degree of technical knowledge required to implement it is crucial in estimating which corporate LMS is right for the organization's needs and goals.
| | | | |
| --- | --- | --- | --- |
| LMS Structure | Required Technical Knowledge | System Customization | Course Creation |
| Enterprise Flexible | High | Yes | Yes |
| Lightweight Flexible | Medium | Some | Some |
| Prebuilt | None | No | No |
2. Creating User Profiles
Creating user profiles is one of the first tasks an admin will complete to set up a corporate LMS. A simple process of uploading users is imperative to shorten the implementation turnaround time and prevent frustration among admins. Since all corporate LMS are designed for different needs, the experience of adding users varies.
A prebuilt system only requires an email and password
A lightweight flexible only requires a name and company email
An enterprise flexible might require names, roles, positions, organizational charts, and supervisory structures, or a variety of other team member details to set up new user profiles
3. Creating Courses and Learning Plans
After users are uploaded, admins need to create courses on the LMS. The right corporate LMS should have enough functionality to handle the type of learning material that an organization needs to develop employees. Not every LMS system allows for courses to be uploaded. For example, uploading courses is generally not applicable to a prebuilt system because users purchase courses from the system. Some vendors might allow you to choose a string of courses to create your own roadmap based on learning goals.
However, a lightweight flexible LMS can create courses with as little as a course name and category while uploading the content. Admins can assign courses in a specific order, creating a learning path or roadmap from the uploaded content.
An enterprise flexible generally has more options enabling organizations to assess learners and measure course effectiveness. This system can require multiple pieces of content arranged into course sections. Quizzes are often recommended between sections to ensure learning objectives are met. A final test is typically deployed to measure learning success with some topics requiring certificates of completion to be issued or recorded. Various other courses can require specific settings such as compliance and course availability time frames, exemption periods, open or closed course access, or learner feedback options such as course rating and surveys.
4. Assigning Learning Plans
Depending on the structure of the LMS, different levels of personalization are possible when assigning various plans to learners. A Prebuilt LMS system generally does not have this capability. A lightweight flexible system can perform coursework or learning path assignments by the individual, but it can be a more manual process to perform, especially when compared to a system that allows assignments by role, position, or learner group. An enterprise flexible system generally allows bulk assignment by roles or position resulting in quick distribution. However, it can fall short with ease of use for individually personalized learning program assignments, such as a specific path for executive succession planning.
5. Tracking Learner Performance
High learner performance is typically a sign that employees understand your content and are gaining new knowledge or skills. This is likely the best outcome and should be the goal of any professional learning program. The more learner performance drops below the expected level for a designed program, the more learning and development admins can be confident that the intended knowledge is not being transferred effectively.
Some of the factors that can cause lower than expected performance are:
Unintuitive or hard-to-use learning management systems
Confusing or unclear concepts or content
No mechanism to connect with course instructors or other learners
No ability for learners to leave feedback about course strengths and weaknesses
A lack of a sense of accomplishment or recognition for employee achievements
Proactive training leaders aim to prevent factors that could result in lower learning performance by implementing learning management systems with social elements. LMS with features to encourage social learning result in:
Gamification
Teams learning together
Employee feedback and ratings regarding individual learning experiences with each course
Thoughtful system interfaces for better user experiences
To provide the best possible chance of achieving learning program performance goals, Qbic includes a variety of features to monitor and analyze progress and engagement.
Straightforward User Interface – Qbic employs many optional elements to create robust courses while avoiding unnecessary or complex interface design resulting in virtually anyone navigating the system with ease.
Q&A Forums – Post questions and receive answers about individual courses or general concepts. Subsequent learners can review the conversations to optimize the knowledge transfer experience.
Course Ratings and Reviews – Learners can rate courses and leave reviews so administrators can quickly identify any particular material creating a roadblock on a learner's path.
Leaderboard and Badges (Gamification) – Award badges or certificates for specific achievements and allow learners to accumulate course points to climb the leaderboard while being recognized by their leaders and peers for their performance.
Unfortunately, there is little any system can do to address confusing or unclear content. A course material redesign employing the most up-to-date learning techniques (such as microlearning) will likely be the only appropriate recourse in these cases.
2.3 Easy to Use for Learners
An effective LMS for business should account for the learner's experience while using the system. Evaluating an LMS for learner experience includes mobile access and a clear learning path or roadmap to progress along.
1. Mobile Access
An LMS with mobile accessibility can be cloud-based or installed. The difference between them is that a cloud-based platform requires an active internet connection but reduces or eliminates the need for local resources (like using all of your storage to host video courses), while an installed LMS can be accessed anytime but only from the workstation(s) or devices on which it is installed.
A web-based LMS offers the most flexibility and practicality for learners. Since learners can access it through an internet connection, they can access learning material according to their schedule, whenever they are available to learn. Offering learners this flexibility gives learners control over their progress, which will keep them feeling connected and engaged with their learning journey. Having access to whatever device learners have is especially useful for a hybrid workforce.
An installed LMS requires dedicated internal resources, such as workstations and ample storage space to hold all the required content, as well as on-site maintenance by company personnel or vendor support reps. The latter of which usually means additional spending any time help is needed. However, learners are able to make progress with their assignments without the need for an internet connection or the learner even possessing their own device.
An LMS platform like Qbic offers learners ease of use with capabilities such as being able to keep track of where each learner left off on videos enabling learners to pick up from where they left off on their own schedule. And since Qbic was developed for mobile first, the interface is practical for any screen.
2. Learning Path
A learning path is a selection of courses strung together to master a particular subject or program. Qbic visualizes this path for learners with Roadmaps. By visualizing their learning journey, learners have a clear idea of what they need to learn and what their path will be so there's no confusion or wrong turns along the way. This helps to prevent learners from feeling frustrated and dropping off the learning journey.
Depending on the functionality of a corporate LMS, learning paths can give a more personalized learning experience. For example, Qbic allows Roadmaps to be assigned by role, individual, or custom-created groups.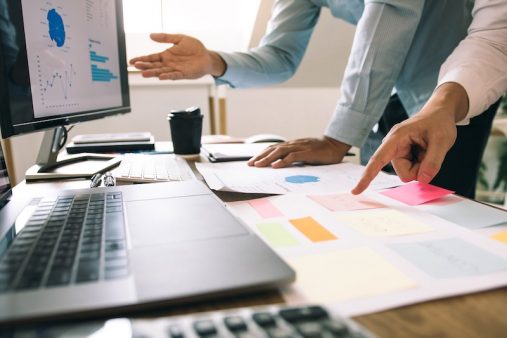 Step 3. Budgeting for an LMS
Organizations looking to invest in a corporate LMS need to understand how to best apply their budget. SMBs with a smaller budget need to know that corporate LMSs with more sophisticated features and functions such as customization while still being able to include all current and future employees in the LMS. Enterprises typically have a large number of employees to add as learners and sometimes do not include all of them. Regardless of size and budget, organizations benefit from choosing a corporate LMS that offers them the most value for their budget. All organizations can get the most value from their budgets by prioritizing scalability. A scalable LMS allows an organization to include all current and future employees as learners without causing unexpected pricing fluctuations.
To decide which corporate LMS brings the most value to a budget, an organization needs to understand the different pricing structures available on the market. Examples of pricing structure variables include:
1. Minimum contract length:
Some vendors will require a minimum contract length, for example, three years. This is an important factor when planning the total cost of ownership because an organization can not cut the annual cost if the system does not meet expectations after one or two years.
Other vendors may not require a contract, but they might offer a discount if you do commit to one or more years. This can be an advantageous budget arrangement with a system that does provide a suitable experience for the organization.
2. Minimum charge:
Similar to contract length, some vendors may structure their pricing plans to start with a minimum prescribed amount of users. For example, a vendor may require all plans to be charged at a minimum of 100 users, or may offer tiers based on number of users, like 100-250 or 251-500 or 501-1000, etc.
This is also important to understand because a company growing from 250 employees to 251 might suddenly receive an unexpected jump in annual cost for crossing the tiered threshold. Avoiding this type of surprise is highly recommended.
3. Pricing packages:
Another important variable found among many current LMS providers are feature packages. This is especially important to consider when researching new system capabilities or attending product demonstrations.
Most vendors will demonstrate the full range of system capabilities, but some features, such as course authoring tools or real-time Live course broadcasts, are generally not included with entry or mid level pricing packages.
With these factors in mind, learning and development admins can ensure the chosen system meets company needs and enables growth without being hit by unexpected price hikes.
Examples of hidden fees within a corporate LMS include:
Huge price increases when adding a user beyond what is included in the pricing plan
Implementation charges
Choosing a corporate LMS with a flexible pricing structure allows an organization to add all current and future employees. Qbic offers a free plan, a standard plan starting at $3/user, and a business pricing plan starting at $6/user. There are no hidden charges.